When I think of a cemetery tour, I think of celebrities. Although a celebrity tour can be a wonderful draw to your cemetery, it is only the tip of the iceberg. Let's discuss the numerous types of tours you can have and how you can present them to the public. Every cemetery in every community has a story to tell, and today's technology helps you connect your cemetery and these stories with a much broader community.
The webCemeteries Virtual Tours and Mobile App allow you to quickly publish your tours for online and in-person visitors with photos, videos and stories that you want to share. New tours can be set up in minutes, and our account management team provides strategies for publicizing this content. So, what content should you share?
Tours in nature open up your cemetery to be viewed by the public. Cemeteries are public places, why not provide the visitor with a means to enjoy all of the history and beauty that resides in a cemetery. Tours open up opportunities for future sales, conversation and sharing.
If it is the activity you are looking for, then cemetery tours are the way to go. You will bring college students in for art studies and monument rubbings, birdwatchers admiring birds in their natural habitat, and historians will come by the droves to find their most notable burial targets. Cemeteries are not just for the dead. Cemeteries serve the dead, but they are destinations for the living. The cemetery itself leaves behind a legacy of lives, stories, art and beauty to be shared by all who enter.
Types of Tours
Trees
Trees and cemeteries are synonymous with each other. Where there is a cemetery, there are trees. Trees and foliage not only bring birds, but they bring people that like birds and horticulture. The birding community is large and they will travel where the birds go.
Some cemeteries have become arboretums which sets the cemetery on a very different path of notoriety. If your goal is to gain arboretum status, start here to begin that process. Some state and federal funds are available to become an arboretum. This kills two birds with one stone (sorry, had to do it); you not only become a member of a large collaboration of beautiful bird watching destinations, but you could gain funding to manage it. Tree tours bring foot traffic, which also brings added pre-need and at-need sales for those who wish to be buried in your beautiful destination.
General Tours
Tours centered around notable people is another popular draw. Your cemetery may or may not serve families of national notoriety or household names, but every cemetery has people who are significant to their local community and who have interesting stories to be shared. Notable people within your cemetery usually consist of:
Military figures – this topic alone can be broken down into several different tours focused on conflict, commendations, branch, rank, men or women.
Points of Interest – this tour can take your mind to all areas of your cemetery. Water features, statuary, meandering paths or places of contemplation.
Monument or memorial – these tours interest historians of all ages and can inspire local schools to offer history projects centered around your cemetery.
Government notables – shine the spotlight on your town and allow the public to appreciate the work done by their civil servants.
Celebrity and notables – although the term celebrity tends to make us think of movie stars, a survivor of the Titanic, war hero, or town founder is a star in my book. People will travel from afar to see the burial location of a celebrity or a notable.
Everyday stories – every life has a story to tell, and if you or an intern from a local college is able to put in the time you can uncover a trove of interesting stories from everyday people in your cemetery by searching the obituaries in the library archives.
Paid, Donation or Docent Led Tours
These tours are especially popular for cemeteries that enthusiastically embrace tours as a way of sharing history and gaining new business for the future. West Laurel Hill Cemetery in Bala Cynwyd, PA (www.westlaurelhill.com) has a Beer Baron Tour that allows people to visit and appreciate the original manufacturers of their favorite brew. This tour has been offered in the past as a paid tour where the individuals attending are bussed in and fed while visiting each grave space and receiving a glass of complimentary beer. Getting creative will create a positive outlook for your cemetery for years to come.
Some cemeteries provide volunteer or docent-led tours. These tours are extremely popular with people of all ages. Having an individual that appreciates and shares historic features of your cemetery with the public will provide a new appreciation for cemeteries and their meaning.
Scavenger Hunts
During special events or school trips, your cemetery can host scavenger hunts for famous people, notable landmarks or activity and work stations throughout the cemetery. Historic Oakwood Cemetery in Raleigh, NC (www.historicoakwoodcemetery.org) has regularly hosted scavenger hunts and games at the cemetery to bring people together in a creative way to competitively or collaboratively hunt the history in the cemetery.
Every cemetery in every community has a story to tell, and today's technology helps you connect your cemetery and these stories with a much broader community.
Getting The Word Out
Publishing tours is easier than you think. Most local historians already know the notables that reside in your cemetery. You start with one tour and move on from there. Having a tool that allows you to share this information is key to providing tour access to your community. Follow these simple steps and you will be well on your way!
Provide a well made website. Today, especially since the pandemic, our websites have become our primary storefronts. We spend years providing a beautiful, physical entry to our cemetery. Let's create a beautiful website that provides a virtual entry to our cemetery. Choose a well-known website designer that specializes in cemetery website design and can provide you with many references. Consider an ADA compliant website to comply with state laws and to aid those in your community that are deaf or blind that would like to enjoy visiting your website.
Tour software can be stand-alone or part of a larger burial search program. You do not need to spend a fortune on this process, but you do need to embrace small steps toward technology that will serve you and your community well into the future. Tour software provides flexibility:

Tours can be taken right from home; while navigating through your website from landmark to landmark.
Tours can be self-led, walking or driving, using navigation technology.
Tours can be offered by a volunteer or employee. These tours often include a donation link or reservation.

Get publicity. Once you have published your tours on your website or through your mobile app, issue a press release! We often see our customers in the evening news or the newspaper after bringing their community's history to life in this way. You can even increase your news coverage by launching new tours throughout the year. Your webCemeteries account manager can provide you with our templated press releases and marketing flyers for promoting your new tours.
As the custodian of your community's history, your cemetery has a lot to offer the public by way of tours and programming. The increased exposure that you can receive from publishing virtual tours online will connect you with a broader audience and help to increase the revenue of your firm.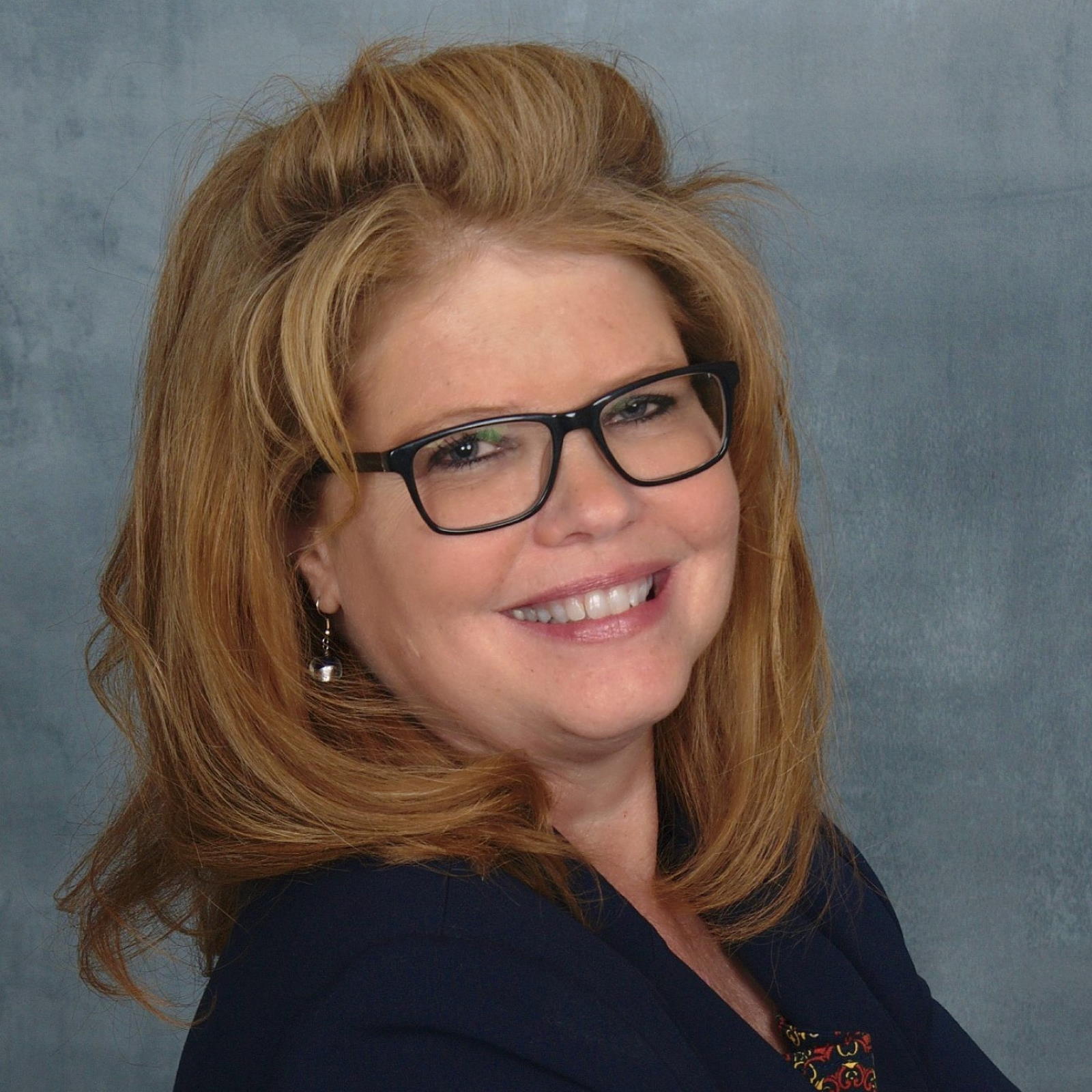 Meet our Vice President of Key Accounts
Linda Jankowski is the Vice President of Key Accounts at webCemeteries where she helps cemeteries computerize their records and leverage technology to serve families. Linda was drawn to the cemetery profession in the early 2000s, enjoying a 12-year career in cemetery management. Prior, Linda spent 15 years in the technology sector. Today, Linda blends her technology background and her cemetery experience into a role dedicated to serving the funeral profession.
Related Articles
Articles related to the one you just read!
What are cemeterians saying about webCemeteries?
This [website] project was quite an odyssey with plenty of twists and turns. The webCemeteries website design team weathered the storm. I think it's more than fair to say that without their efforts, we would not have gotten this over the finish line…and with such an excellent outcome.
Mark J. DePalma
Forest Lawn Buffalo