Digitizing cemetery maps can seem daunting, and you may wonder if the time and expense is really worth it. The answer is a resounding yes! Truthfully, this is one of the best investments you can make, as it serves the families in your care and your staff in several ways, making it easier and faster to complete common tasks and protecting the cemetery from potential disaster.
Private Versus Public Cemetery Maps
When your property is mapped by webCemeteries, it's important to understand that what you see in the cemetery management software is different from what your customers see on your website. These two cemetery mapping views have been tailored to the features that are most relevant to each particular audience. You can rest assured that the version of your map that appears on your website includes only information that is appropriate for the public, and nothing private or confidential.
Public Cemetery Maps Improve the Customer Experience
By publishing digital cemetery maps on your website, you make it easy for the families you serve or visitors with loved ones in your cemetery to access information at their own convenience, instead of having to contact your staff during business hours. Rather than reducing your engagement with the public, this actually helps you connect with a much broader audience through your website. There are two key ways that the public can use your digital maps to improve their experience with your cemetery.
Online Burial Search Makes Finding Graves Easy

Once your cemetery has been digitally mapped, you can enhance your visitors' online experience by adding the webCemeteries' burial search feature to your website. This feature allows website visitors to search for their loved one within your cemetery and see the grave location on a satellite image, including directions to that location. This is a wonderful option for people who are visiting your cemetery for the first time or come only occasionally because it helps them quickly and easily find the specific location they are looking for. Without this information, they would either have to wander the cemetery on their own or seek out a staff member. While your staff may be eager to help, this information can be time consuming to locate in paper records, drawing them away from other necessary tasks. Also, visitors don't always come during business hours when cemetery staff are available to help them. The online burial search provides the same instant convenience that people have come to expect in our technological age. This can even be accessed from their phones once they arrive. Clicking on "get directions" will redirect them to Google Maps to provide step by step instructions to get them exactly where they want to go. The burial search often becomes the most visited page on a cemetery's website, proving how valuable it is to the general public. You can use this as an opportunity to market your services to these visitors, showcasing available property, memorialization options, flowers, and more to generate additional revenue for your cemetery.
Virtual Tours Can Bring Guests to Your Cemetery

If your cemetery has several notable figures or features of interest to the general public, you can use your digital map to create virtual tours. These virtual tours help visitors navigate through the cemetery and discover places of note. In the past, any sort of tour had to rely on a paper map. Now an app on a visitor's cell phone can direct them between locations like a personal self-guided walking tour. This is a great way to attract local history buffs or nature lovers. If your cemetery has many notable figures, you could create different themed tours – such as famous writers or local heroes. Tours don't have to focus only on famous residents. You can also showcase trees, fountains, landscaping, or anything of note within your cemetery. Virtual tours are a wonderful way to showcase the beauty and unique history of your cemetery and invite visitors to explore it at their own convenience.
Private Cemetery Maps Make it Easier to Run Your Cemetery
In addition to the benefits to your virtual visitors, digital cemetery maps can also drastically improve your internal processes by equipping and empowering your staff to more efficiently and effectively serve the families in your care. Not only does that provide a more pleasant, streamlined experience, it also frees up staff time that can be better utilized connecting with additional families instead of searching or updating manual records.
Digital Cemetery Maps Facilitate a More Efficient Sales Process

With paper records, keeping track of inventory can be challenging. You may have one large property map on the wall, or a huge binder of smaller maps. There's always a risk that two sales counselors are trying to sell the same plot simultaneously or someone will make a mistake on the map or forget to add a sale. And if you're showing a customer a particular plot and they change their mind about what they're looking for, you need to return to the office to view the map to see what else is available.
Digital cemetery maps greatly simplify this process by allowing you to access up-to-date versions of available property from any phone, tablet, or computer – whether you're at your desk or in the cemetery with a family. This flexibility is wonderful when someone needs to make a decision on a cold or wet day–there's no need to go looking at graves in the rain or snow when you can view satellite images indoors.  All sales counselors can access this information simultaneously and make changes in real time. If a family is interested in a particular plot, the counselor can place a hold so no one else can accidentally sell the same property.
If a cemetery elects to use the webCemeteries Enterprise Sales App, this map becomes searchable by inventory. Staff can look up someone who is buried and find available properties nearby. Gravesites are color coded so you can see at a glance which plots are occupied, sold but currently empty, available for sale, or unsellable because of a tree, waterline, or other reason. You can place a pin anywhere in the cemetery and adjust a slider to widen or shorten the radius around it to change the number of options shown. Clicking on a lot allows you to  view additional details and place a hold until the contract is signed. This digital tool makes life easier not just for your sales counselors but also for your families, as it simplifies and speeds up the sales process and gives them easy access to all available options. It also saves your cemetery from any potential fines or legal repercussions for selling the same property more than once.
When you invest in digital cemetery mapping through webCemeteries, all your records are hosted on a secure cloud-based server that can't be burned or flooded.
Digital Cemetery Maps Clearly Connect Plots to Owners and Decedents

Another challenge of traditional cemetery record keeping is attaching the owner of each grave and the name of who is buried there to the particular location. This is often tracked in a logbook or a catalog of index cards. Sometimes last names are written right on the master copy of the cemetery map. As with any manual process, mistakes are easy to make and hard to notice until something goes wrong down the line. If anyone forgets just one step in this often cumbersome and time consuming process, information might go missing that you need in the future. Connecting your owner and burial records to your maps often forces out any of these errors or discrepancies, and can sometimes even lead you to discovering available inventory in some of your older and more popular areas of the cemetery.
webCemeteries can help you digitize this data in our cemetery management software. There are several options to scan, import, or manually enter this information into your webCemeteries account. From there it will be connected to your digital map so you can click on any purchased or occupied plot and see who owns it and who is buried there. This is the data that powers the public burial search, though you can see additional details that the public can't. Anyone within your organization has instant, searchable access to this information whenever they need it, allowing them to provide effortless customer service.
Digital Cemetery Maps Help You Plan for Future Growth

Once your digital maps have been created, you are able to see at a glance how much space you have left in each area of your cemetery. This quick visual insight is not only helpful when you're with someone looking to buy a plot. It can also help you assess when you need to expand, and where you may have space to do so. Thinking ahead about future development will give you more time to purchase or lay out additional property or design and build mausoleums before they are desperately needed. Once you've made your new plans, you can get them mapped in your cemetery software so the new space is digitally ready to sell by the time it's physically available to sell.
Digital Cemetery Maps Protect Your Records From Destruction

No matter how careful you are with physical records, paper is a fragile thing. If there's an accident or a natural disaster, such as a fire, a flood, or even a sprinkler going off, some or all of your records could be lost forever, leaving you to deal with the fallout. Even if you keep some electronic records, computers are subject to viruses, cyberattacks, or crashes that could wipe out your data.
When you invest in digital cemetery mapping through webCemeteries, all your records are hosted on a secure cloud-based server that can't be burned or flooded. Because they're not stored locally on your computers, they won't be affected if your hardware fails. There's nothing to download, and as long as you have your log-in and password, you can access your records anywhere from any device, providing secure, reliable, and convenient access. You can rest easy knowing that nothing outside your control can destroy your records.
In Summary
Digital cemetery maps make it easier for your staff and the families they serve to do business, and helps prevent potentially expensive mistakes or disasters. There's no need to be intimidated by the record creation process when webCemeteries is here to help every step of the way! Contact us today to discuss how we can start this process together.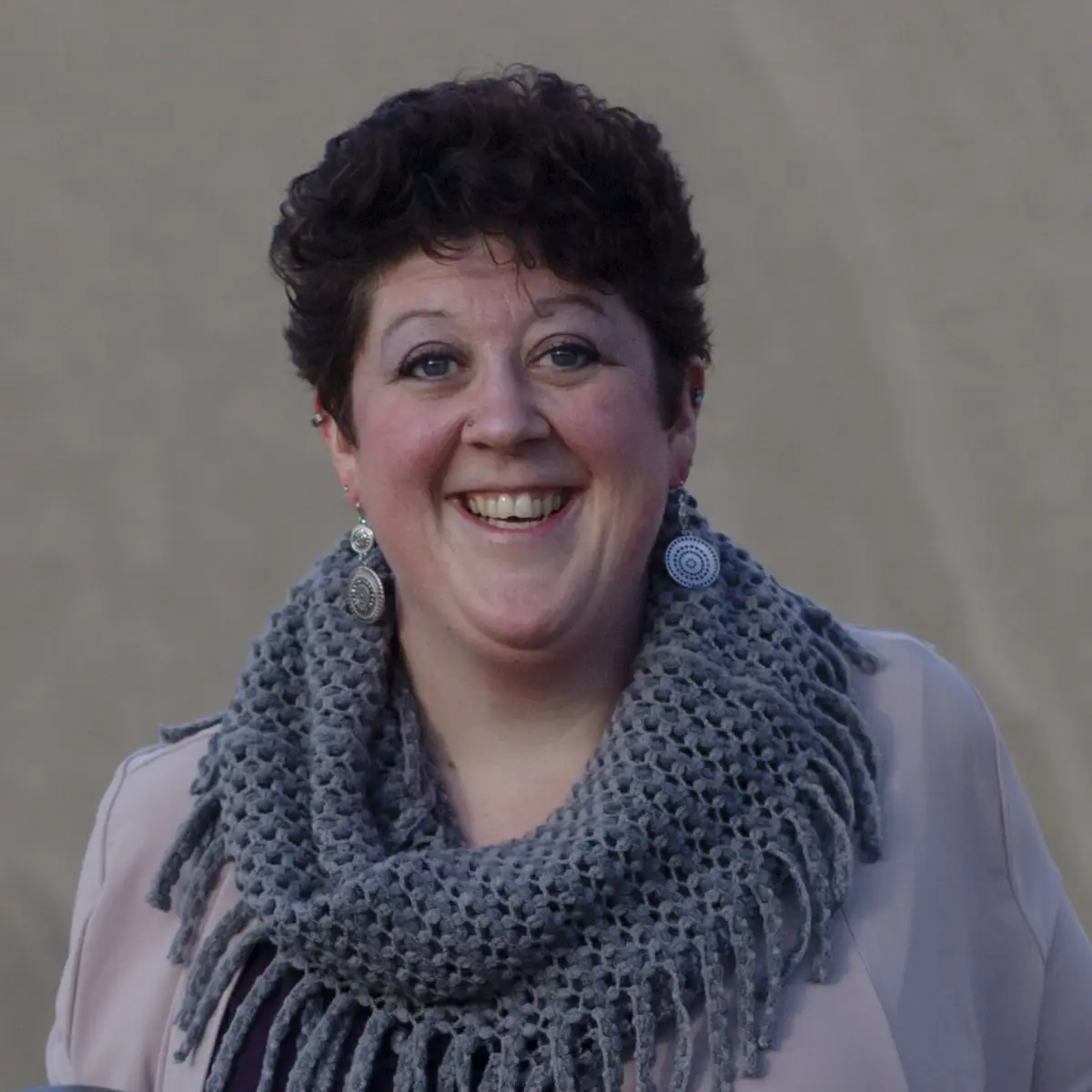 Rebecca Zettlemoyer is the Project Manager with webCemeteries where she is committed to delivering client projects in a way that ensures a smooth and quality experience. Since 2016, she has successfully led teams to help cemeteries computerize their records and adapt technology. Prior to joining webCemeteries, Rebecca spent 13 years in environmental testing. Rebecca's technology expertise, combined with her excellent customer service, help cemeteries leverage technology to better serve families.
Related Articles
Articles related to the one you just read!
What are cemeterians saying about webCemeteries?
This [website] project was quite an odyssey with plenty of twists and turns. The webCemeteries website design team weathered the storm. I think it's more than fair to say that without their efforts, we would not have gotten this over the finish line…and with such an excellent outcome.
Mark J. DePalma
Forest Lawn Buffalo