In today's rapidly changing world, technology is becoming increasingly important to the consumer experience. The expectations of the families we serve are no longer set by how we compare to the cemetery down the street. They are comparing us to how easily they can order takeout through an app or purchase nearly anything from their phone. Even major tasks that traditionally took place in person – like buying a car or applying for a mortgage – can now be done online.
Families expect the same ease and lack of redundancy when they interact with cemeteries. They don't know that our profession traditionally operates heavily off of paper. To them the resulting inefficiencies aren't normal, they're alarming. The bar has been set beyond our profession, but it's up to us to adapt so we can meet our customers' expectations and better serve them. That's why webCemeteries offers software solutions with everything you need to manage your cemetery all in one place to extend your service in a digital world. Let's explore five key areas where cemetery management software can increase day-to-day efficiencies, improving the experience of the families you serve while decreasing the strain on your staff.
#1 – Digital Cemetery Mapping
webCemeteries can create a digital map of your cemetery and make it available to the public via your website or a custom app. This will allow you to deal with foot traffic through your cemetery more efficiently as visitors are given the tools and self-sufficiency to navigate on their own. Grieving family members will no longer need to look for a staff person to direct them to a particular grave, but can still interact with you and even see available property and services through your website. Others may use the maps to explore the beauty of your cemetery at their leisure, discovering features and the sites of famous burials. This elevates the services provided to your visitors and lets them connect with the value that you provide to the community.
One of our customers successfully managed 5,000 visitors on Memorial Day thanks to digital mapping. Instead of facing long lines at the main visitor center, guests could go directly to the cemetery, open an app, and receive directions to the graves of the veterans they came to honor. This provided a much better visitor experience, and significantly reduced the strain on the staff on their busiest day of the year.
#2 – Electronic Work Orders
Traditionally, work orders for maintenance and landscaping tasks like mowing lawns, cleaning memorials, and responding to family members' requests are handwritten or printed. But paper requests are hard to track and easy to lose – they might blow away on a windy day or the ink might run during an unexpected shower.
Electronic work orders streamline the process. You can easily assign, track, and close the loop on all maintenance requests. Our software even allows you to attach photos. If office staff receive questions about a request they are able to quickly see the status instead of needing to track down someone else, providing an instant response. You may even have the ability to notify families automatically about each stage of their request, providing the level of service they've come to expect, while cutting down on the number of followup calls. Think about the notifications you receive when you place an online order. A good software platform can automate your work order communications in the same way.
Electronic work orders also allow your groundskeeping staff to be more efficient with their work. You can group work orders together by geographic area and easily plan around burials. You can even attach work orders directly to your digital map, allowing your staff to see exactly what needs to be done and where from a phone or tablet.
Technology can be used to digitize many aspects of cemetery operations and records, allowing instant, real time access not just from your office, but anywhere with an internet connection or cellular signal.
#3 – Improved Sales Process
In the past, cemeteries had to rely on ledger books and paper maps to keep track of available properties. When a family came in to discuss buying a space, you would consult these records and then leave them inside to go look at the property. If during that visit the family wasn't satisfied or wanted to consider other options, you had to go back indoors to look up where to take them next. This involved a lot of walking back and forth and would significantly lengthen the sales process.
Property records can now be digitized so they are available from your phone or tablet while you're walking the cemetery. You can easily search by what's important to the family – such as location, proximity to other family members buried nearby, or preferences such as inground or mausoleum. You may even be able to show what a space would look like during a different season by preloading photographs.
Best of all, these records are available in real time. This allows you to drive urgency by sharing what's available now and allowing families to place an immediate reservation. Since digital maps can be instantly updated, double selling is no longer a risk. You can be confident that the inventory you see is currently available.
#4 – Digital Contracts
Unlike paper contracts, which aren't flexible once they've been started, digital contracts can be easily changed or corrected until they are signed. You have real time access to current inventory, pricing, and any upsell opportunities (if your cemetery can sell merchandise). Pricing can be preloaded to prevent errors.
More and more people have become accustomed to completing tasks online. Digital contracts can make the process feel more like an online shopping experience than completing a legal document. But instead of leaving the people in your care on their own, this is an experience you can complete together. Remember that the contract is just a formalization of a decision they're making to purchase property in your cemetery. The decision itself is what's most important. Don't let the process get in the way. Think of this as an opportunity to give families more awareness of their options and show them how easy it is to do business with you.
Digital contracts can also simplify payments. Consider allowing families to pay immediately by credit card or direct deposit through the contract app or be sent a link to pay later, where they can pay in full or set up recurring payments. These payments can link automatically to your customer records, decreasing the amount of time your office staff spends tracking payments, sending invoices, and managing coupon books.
In the past, after a paper sales agreement was signed someone had to key the contract into your recordkeeping system, leading to duplicate effort and the potential for errors. Digital contracts can immediately integrate with your records, saving valuable time.
#5 – Customer Relationship Management
Everything you do – from sales to work orders and everything in between – is centered around the people you serve. Good customer relationship management (CRM) software allows you to track how a family member has interacted with your cemetery from the first time they reached out. You no longer have to rely on cross referencing rolodexes or a sharp memory. An effective CRM will centralize tracking and make this information available to everyone who needs it within your company.
CRMs capture information from initial contact to beyond the sale. Did they take a tour? What followup was done? Did they eventually buy? If so, which space? Who are they related to that you have also interacted with? Have they requested any work orders? Without a software solution some of this would be difficult or impossible to track, or the information might reside in different places. But a CRM allows you to compile a complete picture of their relationship with your cemetery and access it within seconds.
Once that information is compiled, you can use it to coordinate follow up in an informed and respectful way, or generate lists for marketing opportunities or special events. This technology can also be used to connect and collaborate across teams. On both the sales and operations side, every interaction with a customer or updated work order could be automatically logged and connected. Anyone who looks up that person can see the complete history of their interaction, and anything that might be open or in progress. Families will find your cemetery caring and well managed. Staff won't have to waste time tracking down status reports. With many systems, notifications can be automated so loops are closed seamlessly, resulting in fewer complaints.
In Summary
Technology can be used to digitize many aspects of cemetery operations and records, allowing instant, real time access not just from your office, but anywhere with an internet connection or cellular signal. This can bring a new ease to your interactions with families and radically improve your process. It can also save valuable staff time by streamlining the recordkeeping process and reducing redundant data entry. webCemeteries offers more than a record management system. Our software was built to simplify the processes you use to serve the families under your care. While you follow the steps to serve your families, the software generates the records you need so you don't have to enter or create them later. This allows you to focus on what you do best – serving your families.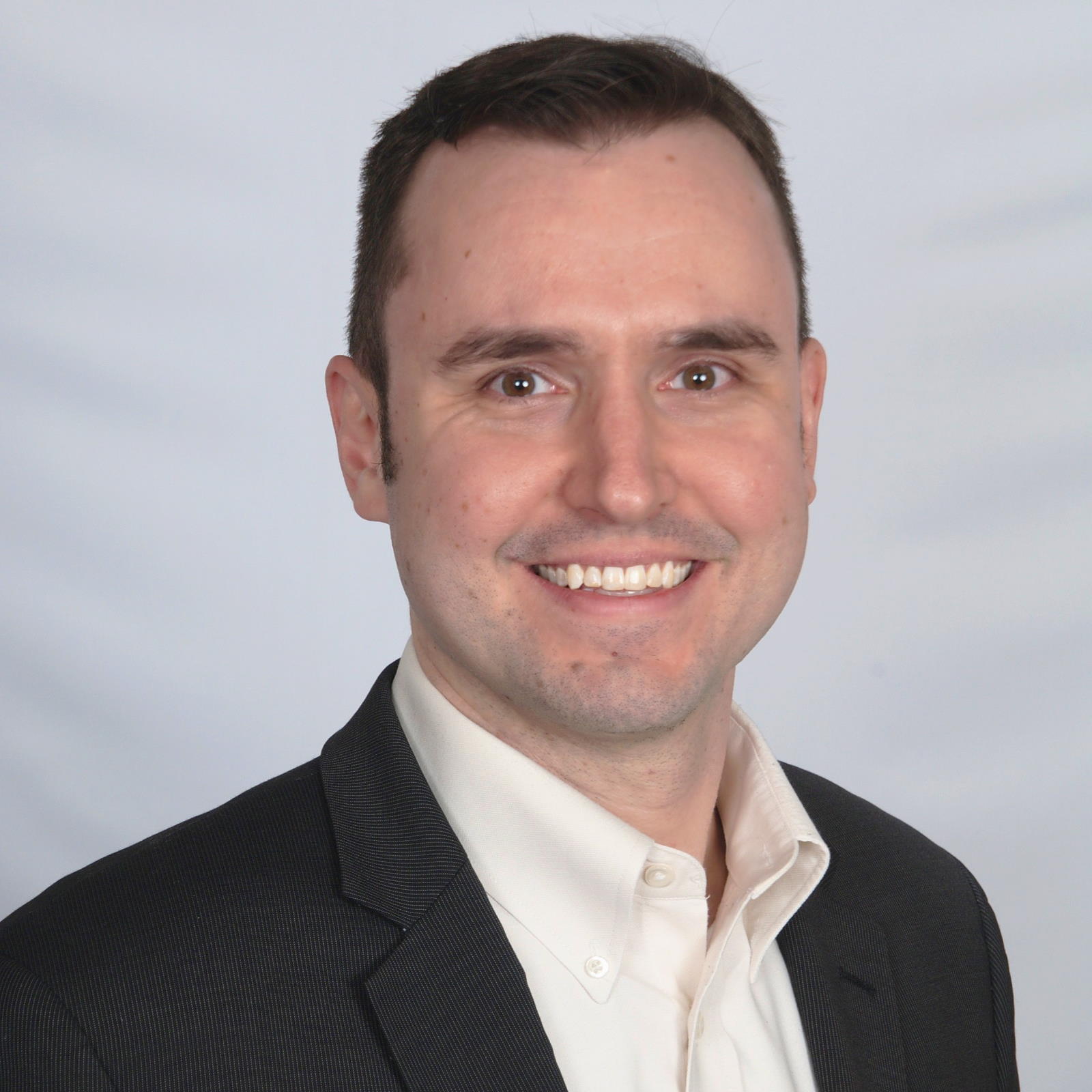 Meet our Chief Technical Officer
Jason brings his impressive leadership experience and technical background to bear at webCemeteries. His past achievements have included managing technical mergers and acquisitions, leading a team of 20 engineers through large system transitions, and developing leading industry products. Jason's technical leadership at webCemeteries is advancing our systems to shape tomorrow's cemetery management software.
Related Articles
Articles related to the one you just read!
What are cemeterians saying about webCemeteries?
This [website] project was quite an odyssey with plenty of twists and turns. The webCemeteries website design team weathered the storm. I think it's more than fair to say that without their efforts, we would not have gotten this over the finish line…and with such an excellent outcome.
Mark J. DePalma
Forest Lawn Buffalo