The cemetery profession excels at providing exceptional care to families that have experienced a loss or are preparing for one in the future. Compared to these in-person interactions, focusing on your digital presence may seem cold or unemotional. But in our increasingly digital world, it's imperative to present yourself well online. According to a recent report, 76% of consumers research a business on the internet before visiting them. (Some reports suggest as high as 90% perform online research.)
If your digital presence is the first impression a family gets of your cemetery, what does yours currently say about you? Does it demonstrate your beauty and care? Does it tell what you offer? Or is it merely a collection of bad reviews, grainy photos, and uninspired text?
The good news is it's never too late to improve your online presence or create one for the first time. To embark on this important task, consider the following focus areas.
Website
Your cemetery's website is the home base of your digital presence and will often be the first thing someone sees when they look you up online. First impressions matter – humans rely heavily on their first impressions and you don't often get a second chance. You want your website to make that excellent first impression. A bad website is the equivalent of wearing sweatpants to the office. Your website should be as professional as you expect your employees to be.
There are many platforms where you can build your own free or close-to-free website. But unless you have substantial web design experience, it's best to remember the adage you get what you pay for. Many elements go into a successful website. You need a design that's visually appealing and easy to navigate. Your site should load quickly on both computers and mobile devices and be technically sound. And it should be full of high quality content with well placed keywords – including correct technical design –  that will improve your Search Engine Optimization (SEO) rankings. A professional web design organization will have the knowledge and skills to create a cemetery website that looks great, works well, and is easy to find on all major search engines.
webCemeteries offers custom designed websites that will showcase the beauty and unique features of your cemetery. With our extensive knowledge of the cemetery profession, we know the type of content that will connect with your visitors and families. We can also bring additional value to your families with the integration of our public, family-facing software. This includes products that allow families to search burials, navigate your property, tour your property, and share memories of their loved ones.
Just like you regularly clean up your grounds, you should make sure your site stays fresh and up-to-date. Remember that people will form opinions about your cemetery from your website, whether those opinions are true or not, so you should do everything you can to make a positive impression. We recommend that you invest in professional photography in different seasons to capture the beauty of your property. These images can be used across your entire digital presence, and more traditional marketing materials as well. Pixelated or poorly lit images can make your cemetery seem out of date or unappealing.
Finally, your website should make it easy for new families to connect with you in person. Be sure your contact information is correct and easy to find from every page.
Google Business Profile
A Google Business Profile (GBP) is like today's online version of the Yellow Pages. Most importantly, this free service helps local businesses get in front of local customers, manage their brand, and promote their digital presence. This service includes a business's address, hours of operation, phone number, links to their website and social media accounts, and customer reviews. You can even upload photographs, so this is a great place to show off those professional images you had taken for your website. A Google Business Profile will also make your cemetery easier to find when someone is searching for cemeteries in your local area. (Note: There are corresponding services with Microsoft Bing and other platforms as well. For the purposes of this article, we'll focus on GBP.)
Your Google Business Profile can also be used to collect reviews. You probably read reviews when you're thinking of buying a product online or trying a new restaurant, but you may never have thought about gathering reviews for your cemetery. Don't miss out on this opportunity! According to a recent marketing study, 97% of consumers read online reviews. And 63% of consumers check Google reviews before visiting a business's website. We are social people who have grown accustomed to basing our decisions on the opinions of others. Consistent, positive reviews dramatically improve the chance that a family in need will contact you directly.
Asking for reviews doesn't need to be awkward if you seamlessly integrate it into your aftercare process. You might also choose to reach out to families who interact with you frequently and ask them to share their experience. If you receive a negative review, it's important to respond quickly and professionally. Even if the reviewer misrepresents what happened, you can demonstrate to other families who might be considering you that you handle issues professionally and sincerely based on your response. But don't get defensive. If a situation is still ongoing, it is generally considered best practice to contact the unhappy customer directly to resolve their complaint before responding to the review.
Social Media
Social media may seem intimidating, annoying, or unnecessary, but it can be an important tool to build your digital presence. It helps to understand that very few people are looking to follow a cemetery on their social accounts, so no matter how much work you put in, you shouldn't expect to go viral or amass thousands of followers. But some individuals and families will look up a cemetery on social media before they reach out in person. If you have an active page with helpful content, their research will leave a favorable impression.
When choosing which social media platform to engage with, you should think about your audience. Different sites appeal to different demographics. They also differ in the kind of content that is posted. While TikTok videos cater to younger generations, Facebook skews older, and is more of a mix of text and images. LinkedIn is a platform for professionals. Instagram was originally for photo sharing, but has now expanded to video content as well.
Although you can post similar content across several sites and there are platforms that can help you do this, it is better to pick one and do it well and consistently instead of spreading yourself too thin. Social accounts should be updated frequently for the best results – no less than once a month. Facebook may be the best place to start as their audience is often a bit older and may be at the point in their lives that they're starting to think about pre-planning. If your cemetery has beautiful features and you have someone on staff who likes taking photos, Instagram might also be a good fit. webCemeteries will even integrate your Instagram feed into your website so more people see your photos. Remember, you should be thinking of your audience and not your followers. If a few people see your posts and eventually become customers, that's better than hundreds of people who see your posts but never reach out.
Social media gives you a chance to make connections online the same way that you do in person. Try different approaches for different audiences. You should include a mixture of factual content and more emotional posts. It's also a great place to spread the word about upcoming events and share pictures and information about features that set your cemetery apart.
If your digital presence is the first impression a family gets of your cemetery, what does yours currently say about you?
Email Marketing
Once a family has entered into your care, you can use email to stay in touch. Email marketing is the electronic version of mailing postcards – and it's more cost effective and less time consuming. Your first step should be to choose an email marketing platform and upload contact information for your families. It's important to do all email marketing through a program like MailChimp or Constant Contact instead of your inbox to give families a chance to opt-out and ensure you comply with all anti-spam regulations. You'll also have access to professional templates and be able to see how many people viewed or clicked through your emails.
Find a cadence that works for you. You don't want to send so many emails that your families start to ignore them or unsubscribe, but you also don't want to reach out so rarely that they never hear from you. Remember that every email you send should have value to the person receiving it. If you know it won't be interesting, don't send it. You should be especially tactful with families that have gone through a recent loss.
A final word about email. Every member of your staff who interacts with customers should have an email address that ends in the domain name of your website, rather than a free address from Gmail or a similar service. This small cost will make you look more professional and adds an additional trust factor – especially when someone is deciding to spend money.
In Summary
In today's world, many people go to the internet first to look up any business or service, including cemeteries. An up-to-date, professional digital presence that accurately reflects the beauty of your cemetery and the care of your staff can help convince families to reach out and connect with you in person. Your website, Google Business Profile, and social media accounts should all work together to provide a well rounded picture of what your cemetery has to offer and why it's the right choice for their loved one's final resting place. If you can't be found online, you're missing out on valuable leads. Just remember that a bad cemetery website can be worse than no website at all. It is worth it to invest in a professional web designer and photographer so they can use their expertise to make sure your cemetery is presented at its very best.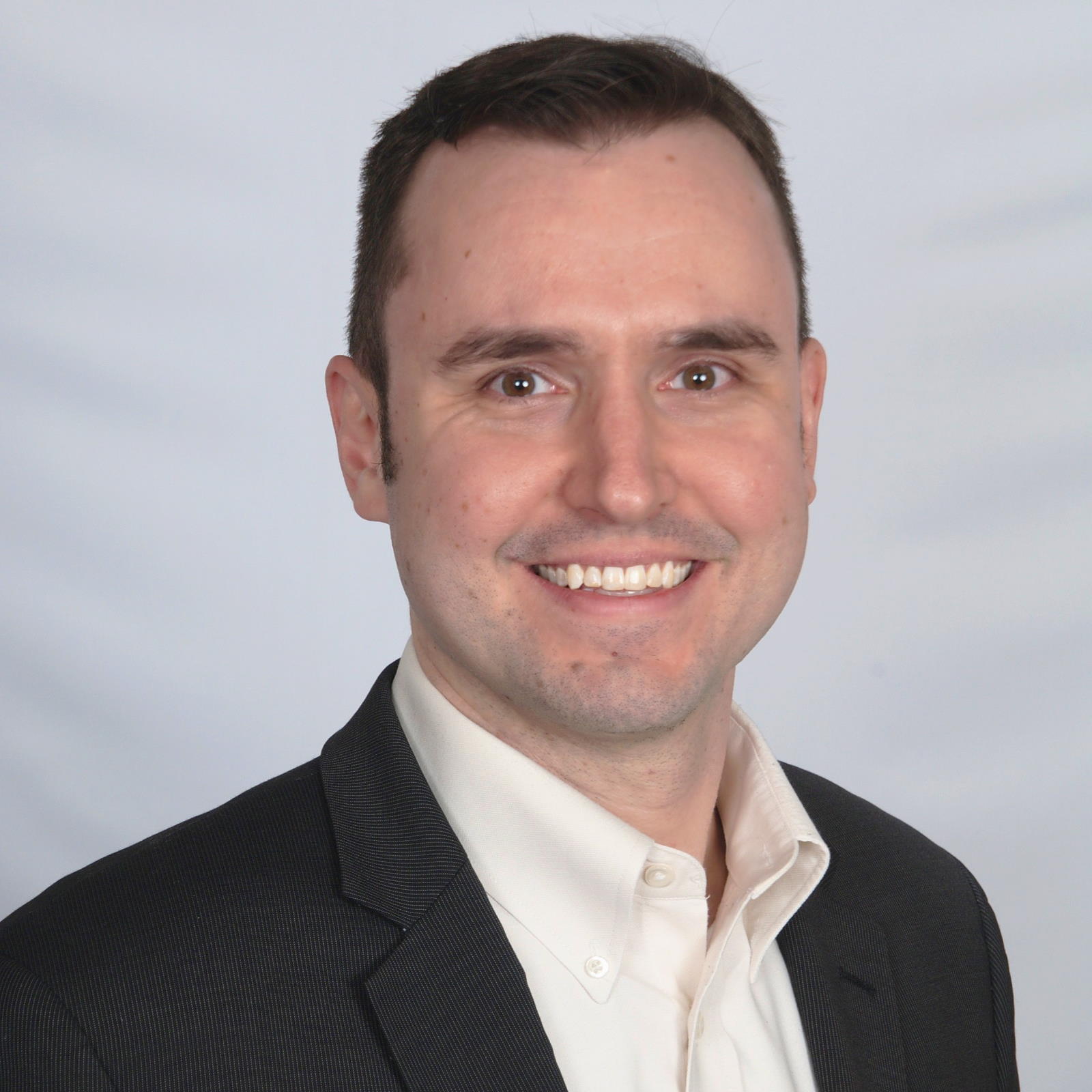 Meet our Chief Technical Officer
Jason brings his impressive leadership experience and technical background to bear at webCemeteries. His past achievements have included managing technical mergers and acquisitions, leading a team of 20 engineers through large system transitions, and developing leading industry products. Jason's technical leadership at webCemeteries is advancing our systems to shape tomorrow's cemetery management software.
Related Articles
Articles related to the one you just read!
What are cemeterians saying about webCemeteries?
This [website] project was quite an odyssey with plenty of twists and turns. The webCemeteries website design team weathered the storm. I think it's more than fair to say that without their efforts, we would not have gotten this over the finish line…and with such an excellent outcome.
Mark J. DePalma
Forest Lawn Buffalo