Cemetery work orders have traditionally been a manual, paper-based headache for both staff and the families they serve. When a family requests a work order because something is unsatisfactory at a loved one's grave, delays, disruptions, and poor communication can leave them more frustrated by the time work is complete. But when a cemetery uses a Cemetery Management solution like webCemeteries to digitize their work order process, these requests become easy to track and complete. Increased visibility, accountability, and communication allow cemeteries to work more efficiently and therefore provide better service to the families in their care.
Challenges With Paper Work Orders
In the cemetery profession, work orders are generally defined as service requests from families (though they could also be work tickets for routine jobs such as preparing a site for a burial service, more on this later). A cemetery office might receive a call from a concerned relative that a memorial needs repair or that plants should be trimmed around a lot. Traditionally, this information is written on a paper work order form and then added to a clipboard to be passed to the grounds crew. The request may or may not also be added to a spreadsheet so it can be tracked in the office.
Once the grounds crew takes the clipboard, without calling the grounds crew there is no way to know the status of the request until the form is returned to the office. If the family calls for an update in the meanwhile, office staff have to manually track down whoever has taken the form and find out what progress has been made before they can call back with the information they discovered.
Because service requests from families have to be scheduled around other work of running the cemetery and conducting burials, completing a family's request can sometimes take days or even weeks. Families often want visibility into the work that is being done.  Since management has little visibility into open work orders and who they are assigned to, it's difficult to hold anyone accountable. This vicious cycle can leave work undone for weeks, during which time the family gets increasingly and understandably irritated. Work orders can also be misplaced, damaged, or physically lost when exposed to the elements. With so many gaps in the process, it's a constant challenge to close loops and confirm that work has been completed in a timely fashion.
Changing Customer Expectations in the Digital Age
Similar situations used to be common in most industries. But as technology has advanced, so has the customer experience. A family's expectation of the service they will receive from your cemetery is no longer defined by what you've done for them in the past, or the service they might receive from another cemetery. It's now defined by the overall marketplace, and the ease of service they receive from other unrelated businesses.
When Dominos rolled out its pizza delivery tracker in 2007, it began a transformation of food service which has since bled into other industries. For the first time, customers could watch their pizza move through various stages of creation and delivery. Now, with the influx of online ordering, customers expect to be able to easily check when their order has been placed, packed, and shipped, and then track that package until it reaches their doorstep. If they can instantly access so much information about everyday, inconsequential things like a pizza or a trinket they ordered, they expect the same ease with things they care deeply about, like fixing their mother's grave.
When cemeteries are hobbled by a manual process, they must do a lot of extra work to shelter families from the inefficiencies of these paper systems. Even so, they are rarely able to provide the level of service that their families expect. The result is painful for all involved. The good news is that technology is now available from providers like webCemeteries to automate work orders, reduce pain points, and improve communication both internally and externally. This allows cemetery staff to provide a higher level of service while expending less effort–a win-win for all!
Digitizing Your Work Order Process with webCemeteries
When a work order is entered into your Cemetery Management system, it is automatically linked to its location on your digital map, the records for any burials and memorials at that location, and any documents needed to give the grounds team a complete picture of the work that needs to be done. Staff can access this information on their mobile device or a tablet, and it's delivered to them instantly in real time. Instead of flipping through pages on a clipboard and possibly missing one, they can see all open work orders at a glance and sort and tackle them in the most efficient way. The grounds crew can upload inspection photos to document their progress, which can be helpful if the work is later questioned.
One New England cemetery had a floral program where families could order flowers to be placed on their loved ones' graves at different holidays. After receiving multiple complaints from families that flowers weren't delivered, they started tracking deliveries as electronic work orders and attaching photos of each decorated grave. This led them to discover that deer were visiting after-hours and destroying the flowers!
When the grounds crew mark a work order as complete, office staff receive an automatic notification so they can inform the family. They are even able to forward any photos onto the family as visual proof of completion. If a family calls about an open work order, office staff can look up the current status in just a few seconds. This improved internal and external communication allows cemeteries to provide a level of service that's impossible with a manual system. When a work order is resolved quickly, it can sometimes even be leveraged into a sales opportunity. It also generates goodwill with the families in your care and may lead to additional referrals.
"When all the work you do is tracked in one searchable, reportable system, it gives you visibility to streamline your operations."
Expanding the Definition of Work Order
A digital work order system can be used for more than family requests. Treating regular cemetery work, like preparing graves for burials, as work orders can make your processes more efficient and put all the information your staff could possibly need right at their fingertips. You can create templated work orders for repeated processes that include all necessary details and a checklist of items that must be completed–all you have to do is enter the name of the deceased and the system fills in the rest. Not only does this simplify your preparation, it also ensures that your entire team is following the same process, leading to internal consistency.
A good cemetery management system like webCemeteries allows you to enter information for a new service once and then auto generates all the documents and records you need, which saves time by eliminating repeated data entry or writing things out by hand. When you create a work order it attaches the map location, burial record, and supporting documents so staff can reference more information if they need to without having to call the office.
Using Work Orders to Streamline Operations
Some cemeteries have shifted from paper work orders to a third-party cross industry application like Trello or Evernote. While this is a step forward from using paper, it's not integrated into the rest of your records. That means you'll have to enter everything twice (or still generate paper records manually) and train staff in two different systems. An industry specific solution like webCemeteries ties all your records and maps together, provides the notifications you need to improve quality of service to your families, and empowers all staff with instant access to all the information they could possibly need in a single, intuitive system.
When all the work you do is tracked in one searchable, reportable system, it gives you visibility to streamline your operations. You can see where the most work is happening and determine if there are areas that need more maintenance, or places where work should be rescheduled during services. You can also see how work is being divided by staff and how long work orders remain open. This allows you to recognize high achievers and distribute work more evenly if needed. Digital work orders give you the ability to dive into data and understand what's happening at your cemetery and how work gets done, and make changes when necessary. None of this would be possible from a stack of papers and a spreadsheet.
Elevate Your Process – Go Digital Today
With comprehensive digital solutions available like webCemeteries, you no longer have to shield families from an inefficient work order process. When you empower your team with something more automated, you make it easier to complete work faster and free up more time to make stronger family connections which could lead to future sales or referrals. By providing a higher level of service to families whenever they request a work order, you can turn headaches into opportunities.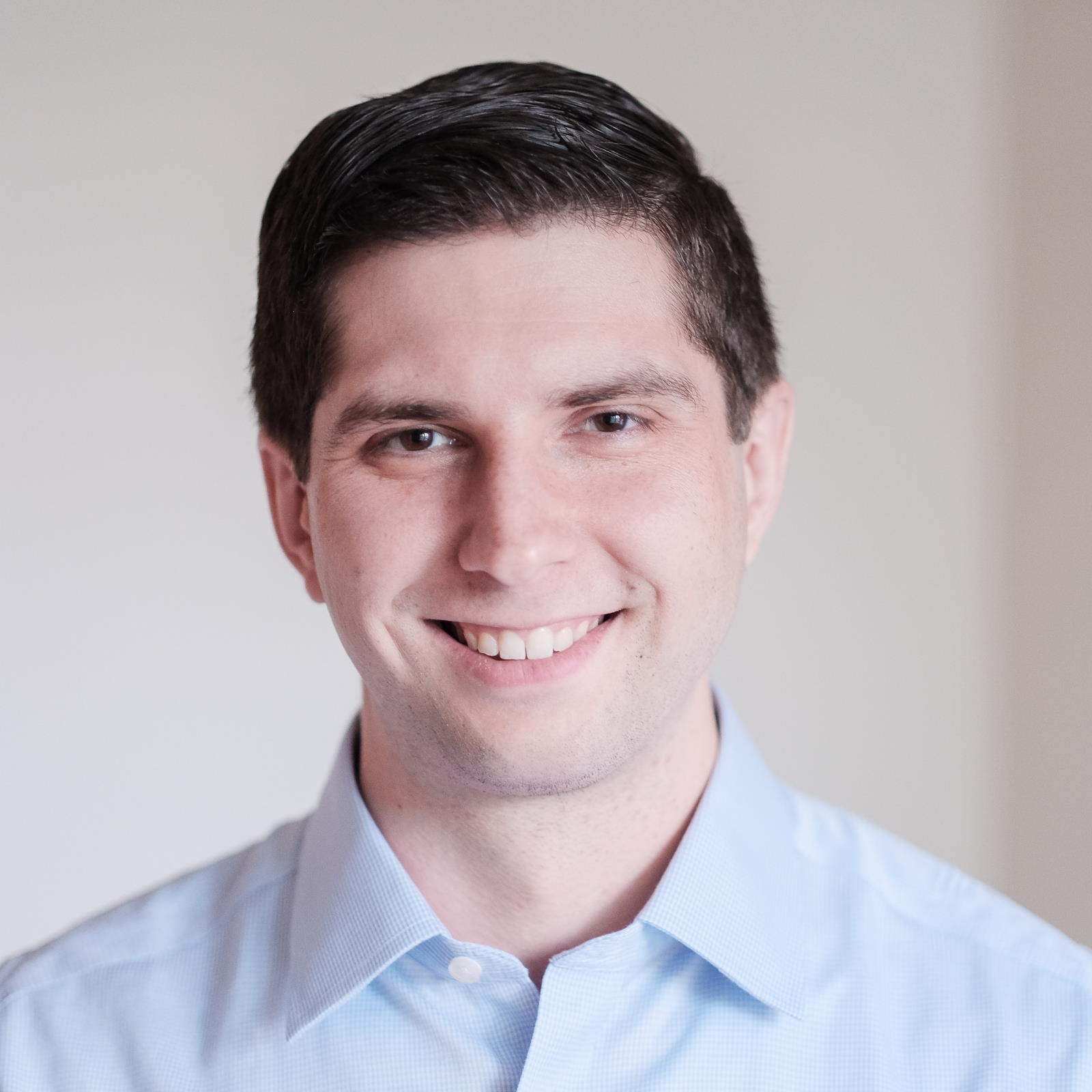 Meet our Chief Executive Officer
Nick Timpe is the CEO of webCemeteries where since 2006 he has built exceptional teams and processes for helping cemeteries computerize records and leverage technology. Nick is the Dean of the ICCFA University College of Technology, a member of the Catholic Cemetery Conference Committee of Information and Technology, and is a frequent industry speaker and article contributor. Nick is a Certified Crematory Operator, has a degree in Government, and is an elder at his local church.
Related Articles
Articles related to the one you just read!
What are cemeterians saying about webCemeteries?
This [website] project was quite an odyssey with plenty of twists and turns. The webCemeteries website design team weathered the storm. I think it's more than fair to say that without their efforts, we would not have gotten this over the finish line…and with such an excellent outcome.
Mark J. DePalma
Forest Lawn Buffalo